Voting district changes due to mandatory state reapportionment Please click on the map to see your new voting district / precinct
Requires Adobe Reader 
District 1

District 2

District 3

 

District 4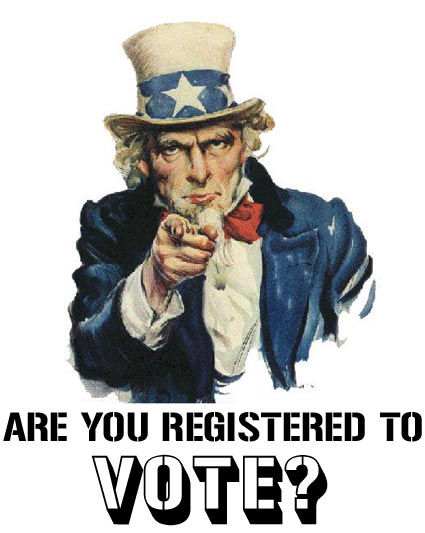 Voter Registration
To Register to vote the following requirements must be meet:
You must be a U.S. citizen and a Kentucky resident for at least 28 days
You must be 18 years of age by the date of the next general election which is held on the first Tuesday following the first Monday in November
You are eligible to register and vote in the May primary election if you will be 18 before the general election, but you are not eligible to vote in Special Elections between the May primary and November General election.
You cannot be a convicted felon. If you have been convicted of a felony, you must have your civil rights restored before registering
You must not have been judged mentally incompetent in a court of law
You must not claim the right to vote outside the State of Kentucky
If you meet the above requirements, you may register to vote by completing a voter registration card and submitting it to the County Clerk's Office. You may register at various locations including:
County Clerk's Office

Circuit Clerk's Office (Drivers License Office)-If you are applying for or renewing your driver's license.

AFDC, Food Stamp, Medicaid, WIC and State funded offices serving those with disabilities, if you are a client of these Public Assistance Offices
Armed Forces Recruitment Offices, if you are a prospective member of armed forces
High School students may register at school
Federal mail-in registration form
Each voter must designate a party affiliation in order to register to vote. Party designations accepted in Kentucky are:
Democrat, Republican, Libertarian, Green, Constitution, Reform, Socialist Workers or Independent.
Since Kentucky conducts closed party primaries, you must be registered as Democrat or Republican to vote in that party's primary election. If you are registered as Other, you are eligible to vote for only nonpartisan offices (judicial, city commission, school board) in any primary election. You may vote for any candidate in all general elections.
You may change your political party affiliation at any time after the May primary but before December 31st to remain eligible to vote in the following primary election.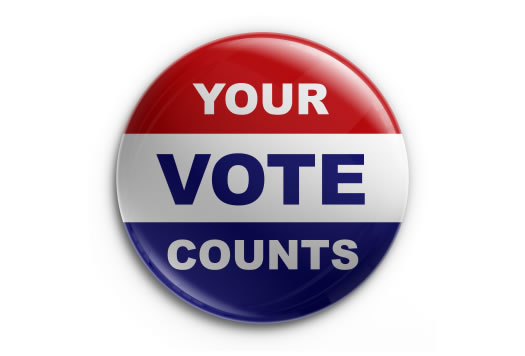 Absentee Paper Ballots
If you meet any of the following requirements, you may request a paper absentee ballot be mailed to you:
Any person due to age, disability, or illness who is unable to go to the polls on election day
A student who temporarily resides outside the county in which he/she is registered. Must be mailed to out of county address
Voter who temporarily resides outside the state, but who is still eligible to vote in this state. Must be mailed to out of state address
Person who is incarcerated in jail, who has been charged with a crime but has yet to be convicted of the crime
Person whose employment location requires him/her to be absent from the county all hours and all days that absentee voting by machine is conducted
Military personal confined to a military base on election day
The deadline for applying for a paper absentee ballot is 7 days before an election. You may apply for a paper absentee ballot due to a medical emergency up to the day of the election. You may request an application in person, by mail, by phone, or by fax.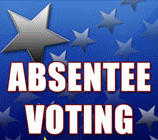 Absentee Voting Machine
If you meet any of the following requirements, you may vote on the absentee voting machine in the county clerk's office prior to election day:
Voter who will be outside the county on election day
Student who temporarily resides outside the county in which he/she is registered and will be out of county on election day
Voter who is a member of the armed forces or a dependent of a member of the armed forces and will be out of county on election day
Voter who is a member of the armed forces who will be confined to base within the county on election day and who learns of that confinement within 7 days or less of the election
Voter who is a citizen residing overseas and will be out of county on election day
Voter or spouse of voter who has surgery scheduled that will require hospitalization on election day
Precinct election office serving in a precinct other than that in which he/she is registered or an alternate precinct officer
Member or any staff for the County Board of Elections; any deputy county clerk; and staff for the State Board of Elections
A women in her last trimester of pregnancy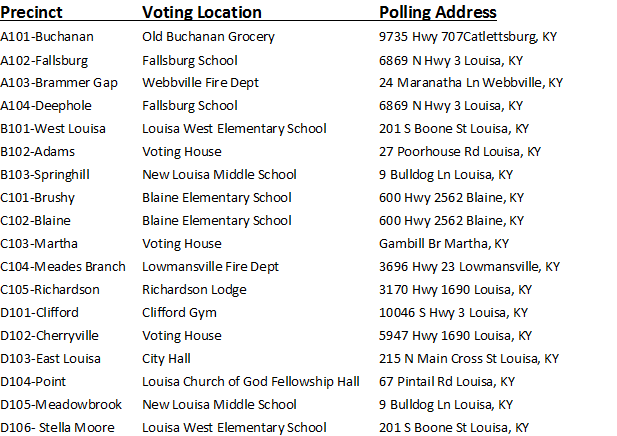 County Board of Elections
Board Members
Chris Jobe-Chairman
Harold Daniels-Rep Appointee
Lafe Hinkle-Dem. Appointee
Garrett Roberts-Sheriff